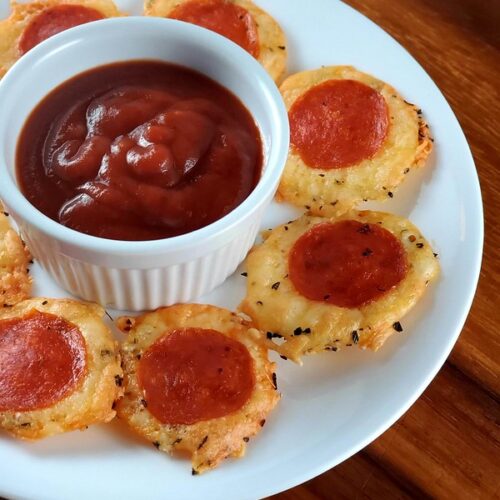 Print Recipe
Pizza Crisps
pizza crisps prepared in the oven.
Preheat oven to 350 degrees Place parchment paper onto a baking sheet.

Mix mozzarella and parmesan cheese together. Place combined cheese onto the parchment paper into piles containing about 2 tbsp of cheese per pile and about 2-inches apart.

Put 1 pepperoni on top of each pile of cheese and sprinkle with oregano.

Bake for about 3-10 minutes, until cheese is crispy and lightly browned around the edges.

Remove and let cool for a few minutes before eating. Serve with pizza sauce for dipping.