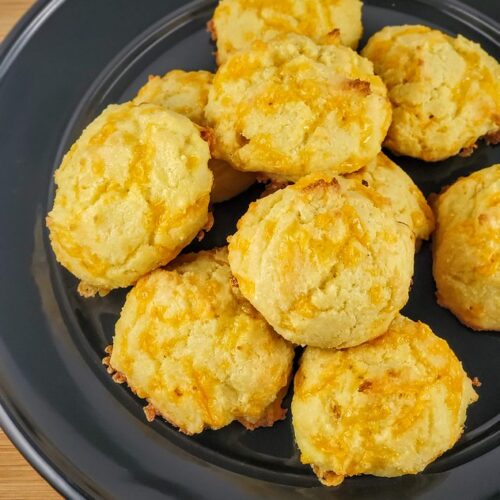 Print Recipe
Keto Coconut Flour Biscuits
Healthy and delicious coconut flour biscuits.
n a large bowl whisk together eggs, butter, salt, garlic powder, and onion powder.

In a separate bowl mix coconut flour with baking powder. Whisk the dry ingredients into the egg mixture. Stir in cheddar cheese.

Drop by the tablespoonfuls onto a greased baking sheet.

Place into the oven and bake at 400 degrees for 15 minutes.