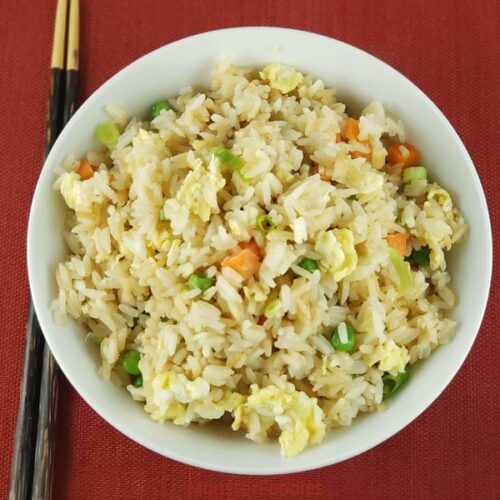 Print Recipe
How to Make Chinese Fried Rice
Fried Rice just like at your favorite Chinese restaurant!
Heat 1 tablespoon of peanut oil in a wok over medium-high heat. Add the carrots and stir-fry for 2 minutes. Add the peas and cook for 1 minute or until no longer frozen. Remove from the wok. Add the remaining tablespoon of peanut oil.

Add the rice and garlic and stir-fry for 3 minutes or until heated. Push the rice onto the sides of the wok creating a well in the center. Add the eggs and scramble with a spatula. Mix in with the rice. Add the soy sauce, white pepper, peas, carrots. Stir-fry until heated through.