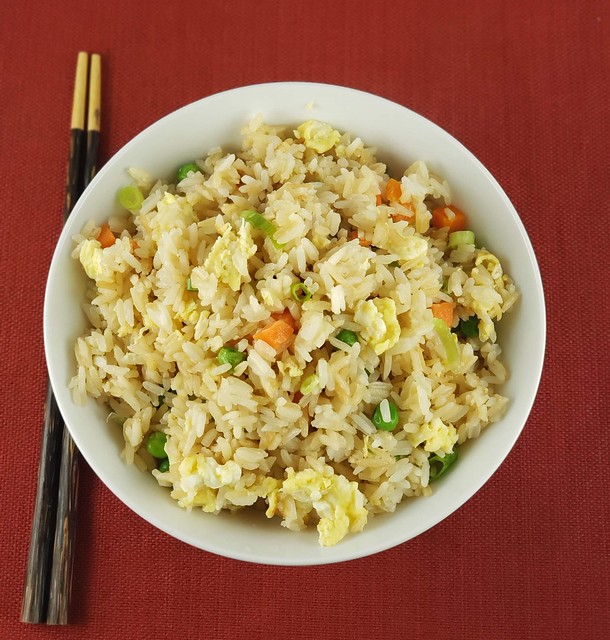 Have you ever wanted to make fried rice like from your favorite Chinese buffet or take-out restaurant? The truth is making fried rice is very easy and can be prepared right at home in no time at all. The most important things to consider when making fried rice are that you will want to use leftover rice that is at least one day old. Also, everyone has different tastes and it is important to season the rice with the ingredients according to your taste, there are really no set amounts. You can also add or remove ingredients as needed. Some of my favorite seasonings for fried rice include soy sauce, white pepper, oyster or fish sauce, and garlic. You might wonder what type of rice is best for fried rice? I would recommend using jasmine rice which is the same rice that Chinese restaurants use. You can use white or brown rice if you would prefer. I also like to mix peas, carrots and egg in with the rice but it is all up to you how you want to make fried rice!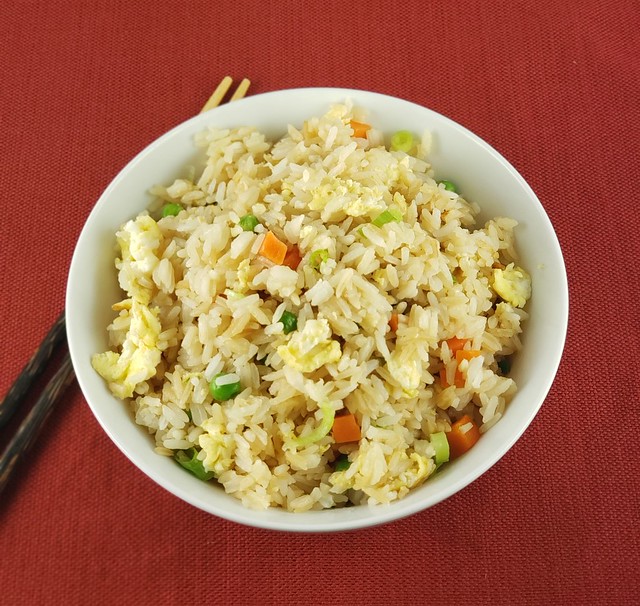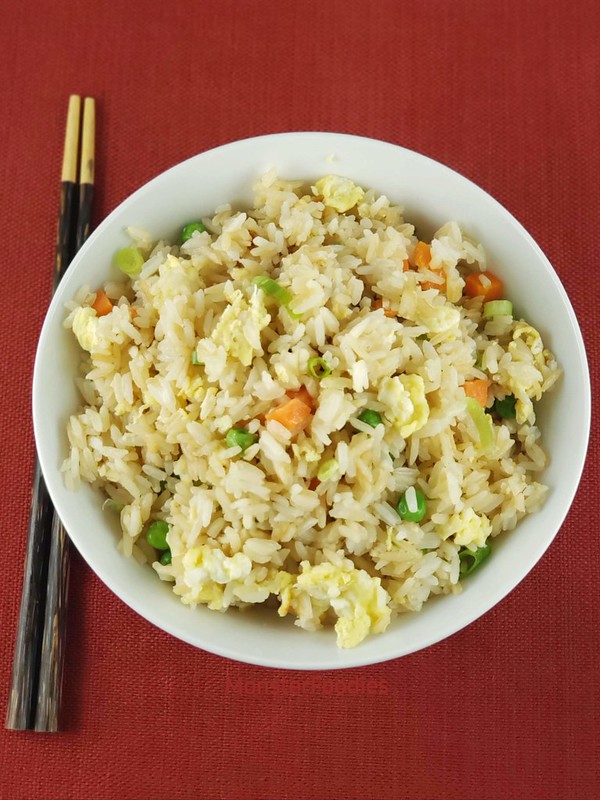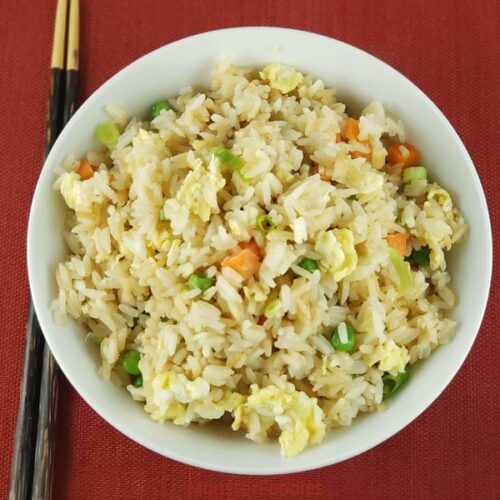 How to Make Chinese Fried Rice
Fried Rice just like at your favorite Chinese restaurant!
Ingredients  
4

cups

cooked leftover jasmine rice

½

cup

chopped baby carrots

½

cup

frozen peas

2

eggs

Soy sauce

to taste

1

clove

garlic

or to taste

Ground white pepper

to taste

2

tablespoons

peanut oil
Instructions 
Heat 1 tablespoon of peanut oil in a wok over medium-high heat. Add the carrots and stir-fry for 2 minutes. Add the peas and cook for 1 minute or until no longer frozen. Remove from the wok. Add the remaining tablespoon of peanut oil.

Add the rice and garlic and stir-fry for 3 minutes or until heated. Push the rice onto the sides of the wok creating a well in the center. Add the eggs and scramble with a spatula. Mix in with the rice. Add the soy sauce, white pepper, peas, carrots. Stir-fry until heated through.