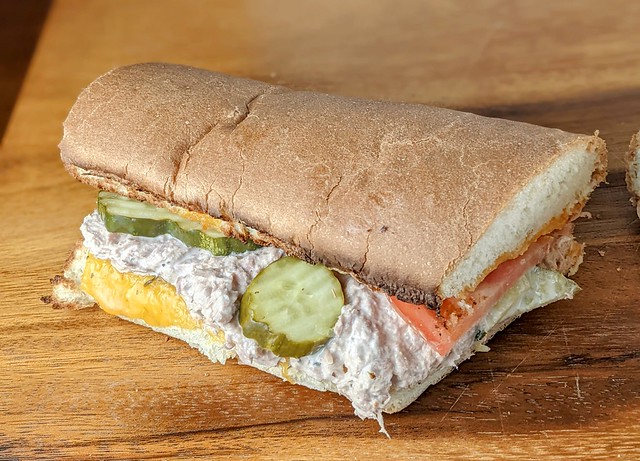 You may notice a reoccurring theme of Quiznos copycat subs on our blog because I worked there for many years, and we no longer have a Quiznos in our area. I still remember nearly all the recipes for the subs and have loved the challenge of trying to recreate them at home. The Quiznos Tuna Melt Sub was always a favorite, with its combination of toasted bread and creamy tuna mixture…and isn't there just something about tuna and pickles?! I tried my best to recreate the recipe at home and I think it is pretty darn close. These are a favorite at our house, and the best part (other than the fact that they are delicious) is that they are fast, affordable, and can feed a crowd. We usually serve them with chips and there is just something so satisfying about the combination. From the Monster Foodies to you—love what you eat and enjoy!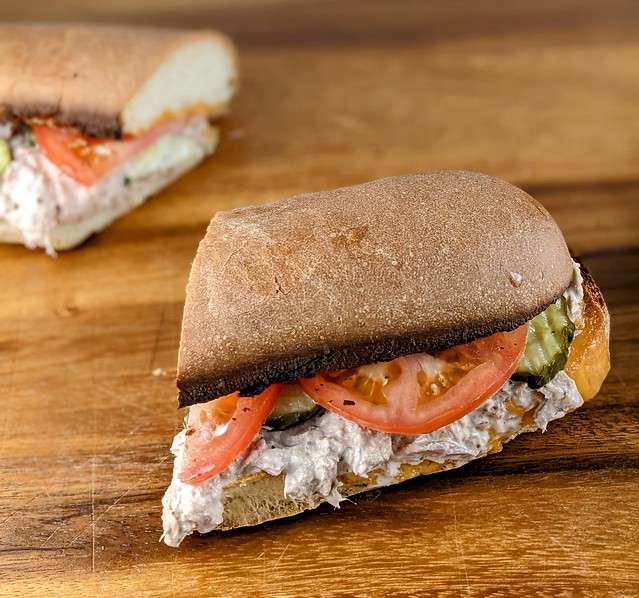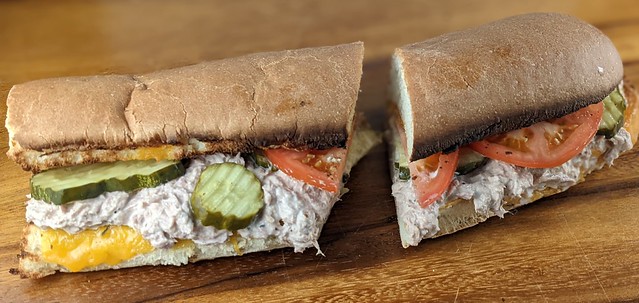 Quiznos Tuna Melt
A copycat recipe for the Tuna melt from Quiznos
Ingredients  
1

large loaf French bread

8-10

slices

cheddar cheese

20

oz

canned tuna in water

½

cup

mayonnaise

2

tsp

oregano

1

tsp

garlic powder

1

tsp

onion powder

1

tsp

salt

1

tsp

ground black pepper

20

dill pickle slices

2

tomatoes

sliced
Instructions 
Preheat oven to 300 degrees In a medium mixing bowl, combine tuna, mayonnaise, garlic powder, onion powder, salt, and pepper. Mix well.

Slice French loaf horizontally through middle and once in half vertically. Place each half, opened up, on a baking sheet. Scoop and smooth tuna mixture evenly on the bottom half of the loaf and place cheddar cheese on the top open half. Sprinkle both open sides with oregano.

Bake subs for about 10 minutes, until cheese is melted, and the bread has reached the desired hardness.

Remove from oven and add pickles to the bottom half on top of the tuna and the tomatoes to the top half with cheese. Close the sub and cut into desired smaller size subs to serve.