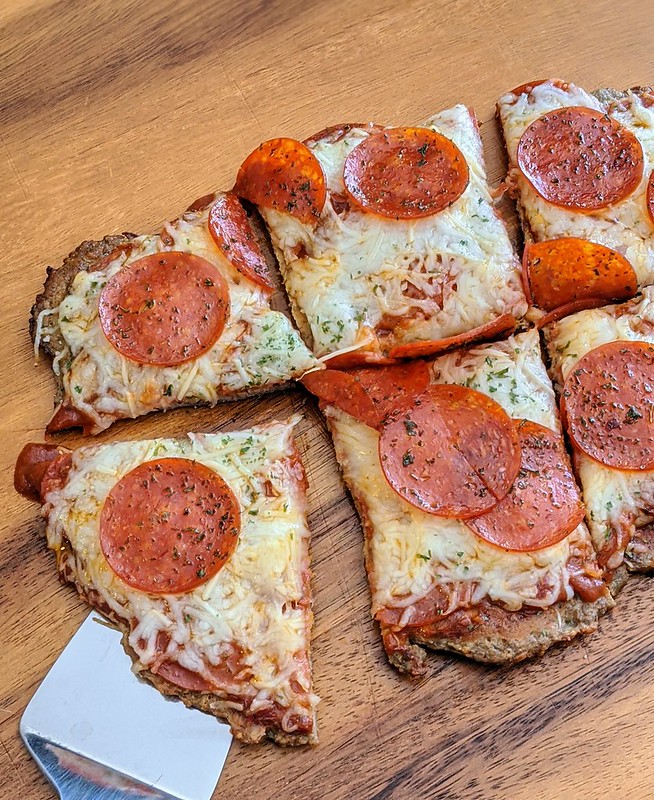 We heard about ground turkey pizza crust from a family member and had to give it a try. It is a great alternative to regular pizza crust and is low carb (yay!). Making the crust thin enough is important, as it will break apart if it is too thick. You will see a lot of liquid when it is baking—it is fine and to be expected. The liquid will eventually dry up on the baking sheet or pizza pan. I like to line the baking sheet with tin foil or parchment paper and use A LOT of cooking spray. It can get stick to the pan and make flipping the crust difficult. Ground Turkey Pizza Crust doesn't taste like regular pizza crust, but takes on a unique experience of its own. It tasted similar to a meatball when we made it with pizza sauce, mozzarella, and pepperoni—and that was a good thing! It delivers a lot of flavor that blends well with traditional pizza toppings. From the Monster Foodies to you—love what you eat and enjoy!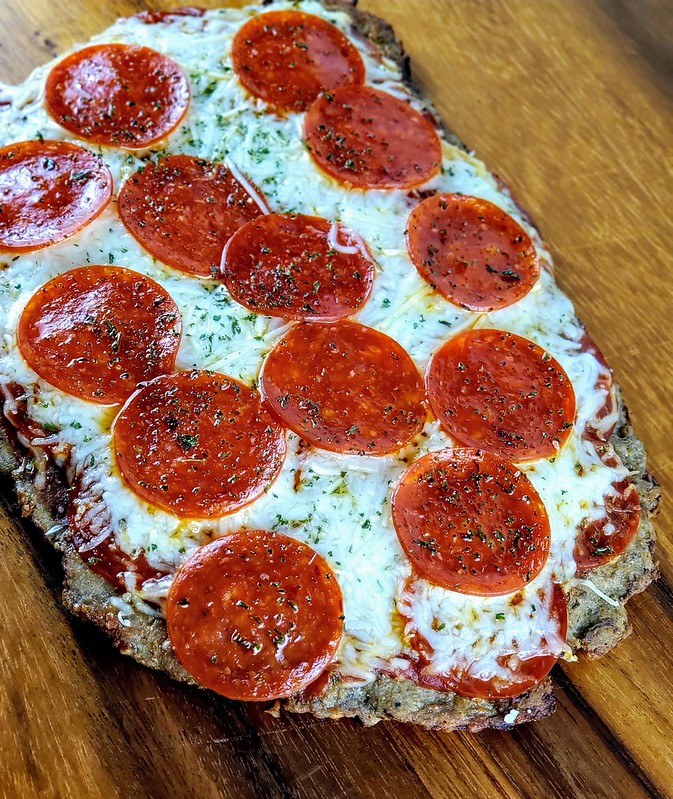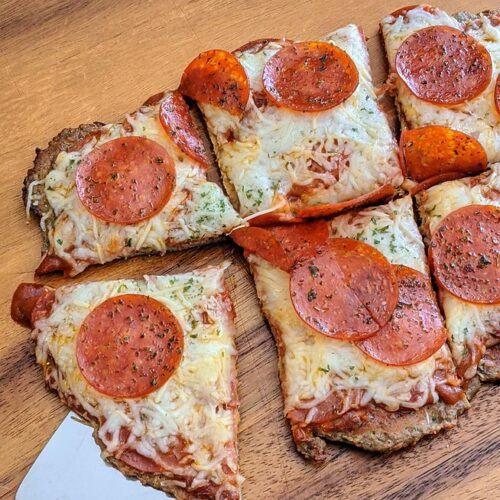 Ground Turkey Crust Pizza
Healthy pizza crust made with ground turkey
Ingredients  
1

lb

ground turkey

1

egg

¼

cup

shredded mozzarella

¼

cup

shredded parmesan

1

tsp

oregano

1

tsp

garlic powder

1

tsp

onion powder

1

tsp

pepper

1

tsp

salt
Instructions 
Preheat oven to 400 degrees Grease a large baking sheet or pizza pan with cooking spray.

In a large mixing bowl, combine all ingredients and mix well.

Put the mixture onto the baking sheet and evenly spread it out, so it is approximately ¼ inch thick. Use an additional baking sheet if there is too much mixture for the pan.

Place in preheated oven and bake for approximately 15-20 minutes, then remove from oven and carefully flip the crust. Replace in oven and bake for an additional 15-20 minutes.

Remove from oven and add toppings of your choosing, then return to the oven for a few minutes to complete if necessary.