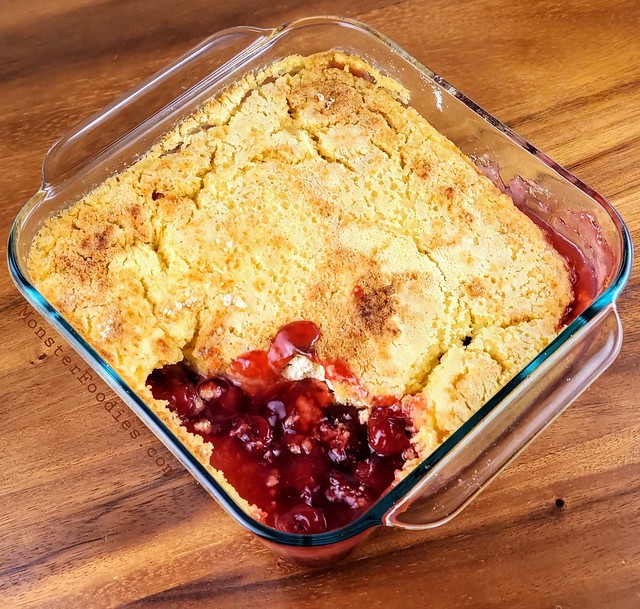 7-UP cherry cobbler bake is a dessert that is easy and requires very little time to prepare. This is the type of dish that is great to prepare if you have little time on your hands and best of all, the family is sure to love it. Just how easy is this recipe you may be wondering? Well, there is only 3 ingredients. You simply place the cherry cobbler into the bottom of a casserole dish, top with yellow cake mix and 7-UP soda and you are set to place it into the oven. One thing of note is that you will want to make sure to evenly pour the 7-UP over the yellow cake mix or some parts are going to be try. So make sure the top of the cake mix is moist before baking. Once this cobbler has finished baking, it is great to serve warm with a big scoop on vanilla ice cream!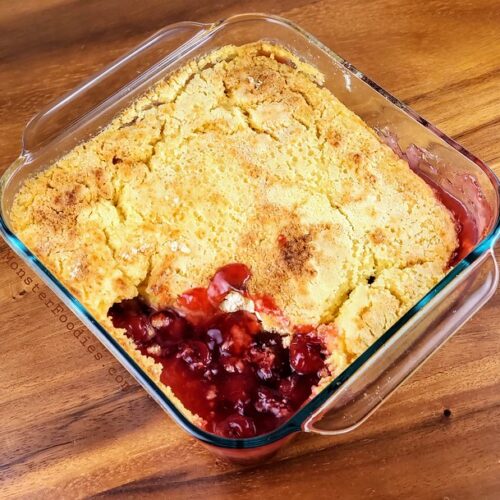 7-Up Cherry Cobbler
Cherry cobbler using 7-Up and yellow cake mix
Ingredients  
2

cans cherry pie filling

1

package yellow cake mix

1

(12 ounccan 7-up
Instructions 
Preheat the oven to 350 degrees. Pour the cherry pie filling into the bottom of a 9x13 inch baking dish.

Sprinkle the yellow cake mix (drevenly over the top of the cherry pie filling.

Slowly pour the 7-up evenly over the top of the cake mix. Making sure that the entire top of the cake mix is moist.

Place into the oven and bake for 45-55 minutes or until the top is golden brown.