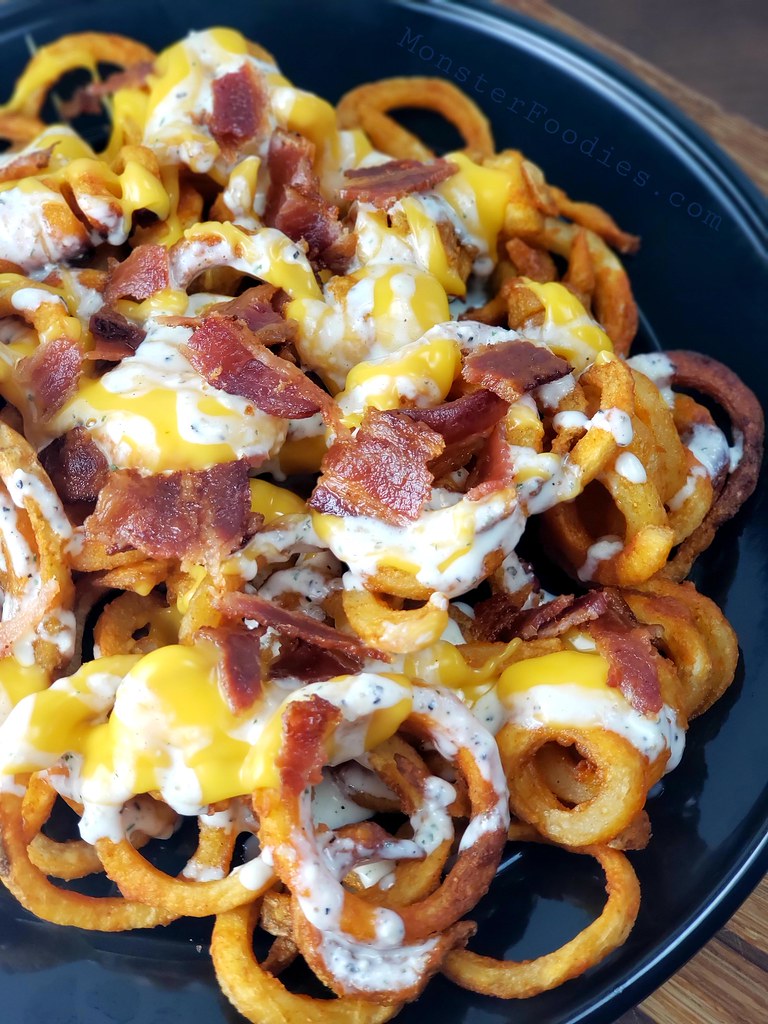 Are you a fan of Arby's curly fries? What is even better than the traditional curly fries are ones that are loaded with toppings. You can easily make Arby's loaded curly fries right at home with this delicious copycat recipe. These awesome fries are topped with cheddar cheese sauce, crispy crumbled bacon and parmesan peppercorn ranch dressing. The combination of cheddar, bacon and ranch is just too good to not be delicious. The best part about this recipe is the parmesan peppercorn ranch. To make this amazing dressing you just need mayonnaise, dry ranch dressing mix, parmesan cheese, black pepper, lemon juice, and milk. The best news of all is that Arby's sells their curly fries in the store so you can have the real thing at home, just bake or fry them and add toppings but you can use whatever brand of curly fries you prefer.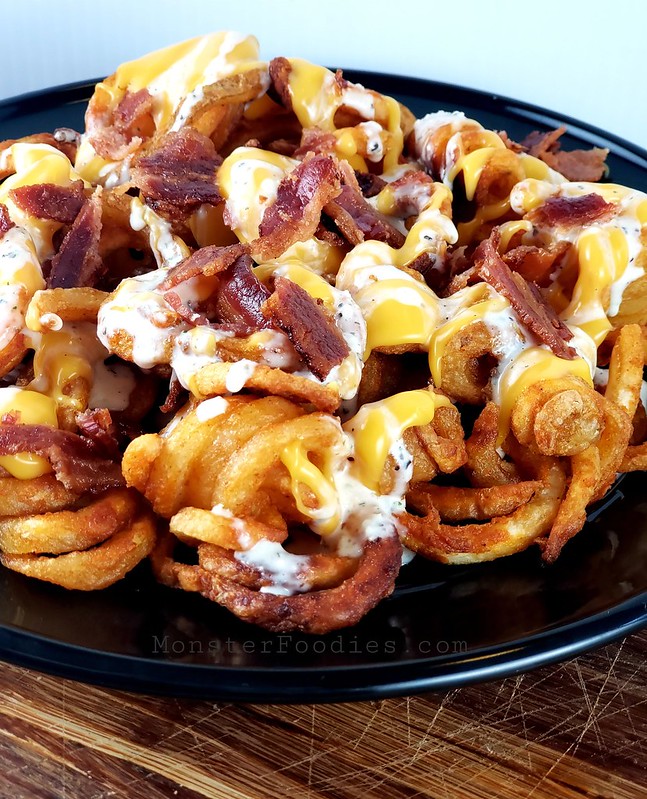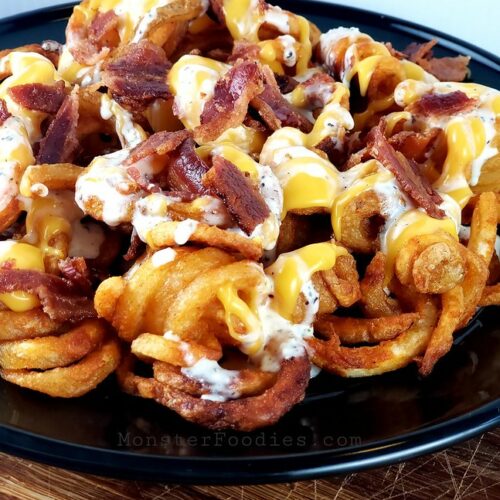 Arby's Loaded Curly Fries
The curly fries from Arby's are loaded with cheddar cheese sauce, ranch dressing, and crispy crumbled bacon.
Ingredients  
1

lb

bag curly fries

1

16 ounce

can cheddar cheese sauce (warmed)

1

lb

bacon (cooked until crispy and crumbled

Parmesan pepper corn ranch-

1

cup

mayonnaise

1

cup

milk

1

packet ranch salad dressing mix

1

tablespoon

course ground black pepper

¼

cup

grated parmesan cheese

1

teaspoon

lemon juice
Instructions 
Cook the fries according to package directions, either by baking or frying.

Prepare the ranch dressing by combining all ingredients in a medium bowl and whisk until well combined. Cover and chill for at least 30 minutes to allow the dressing to thicken.

Once the fries are finished cooking, top them with warmed cheddar cheese sauce, prepared parmesan ranch, and crispy crumbled bacon.