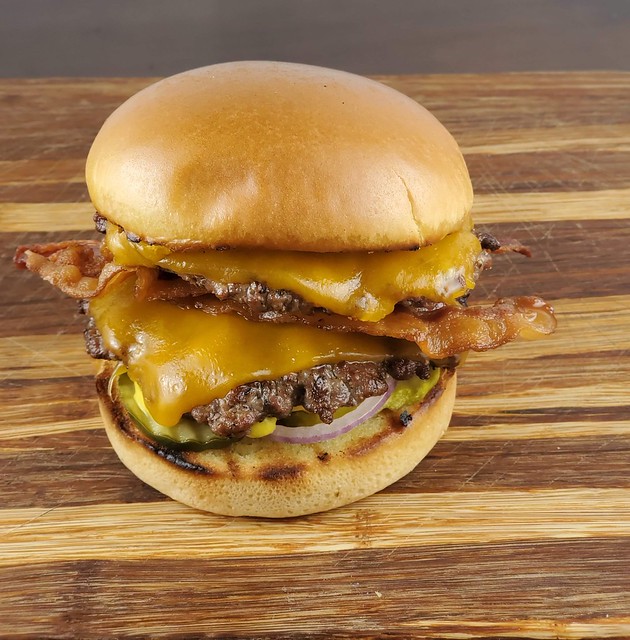 The cheddar butterburger from Culver's restaurant is one of the favorite burgers to eat. I like these burgers so much that I decided to try and make them right at home. This is a copycat recipe for the cheddar butterburger from Culver's. This burger consists of one or two beef patties topped with cheddar cheese, bacon, pickles, ketchup and mustard. What makes this a butterburger? A generous amount of butter is spread on the bun and it is toasted on a griddle or skillet. You will want to make thin burger patties just like you would find at Culver's.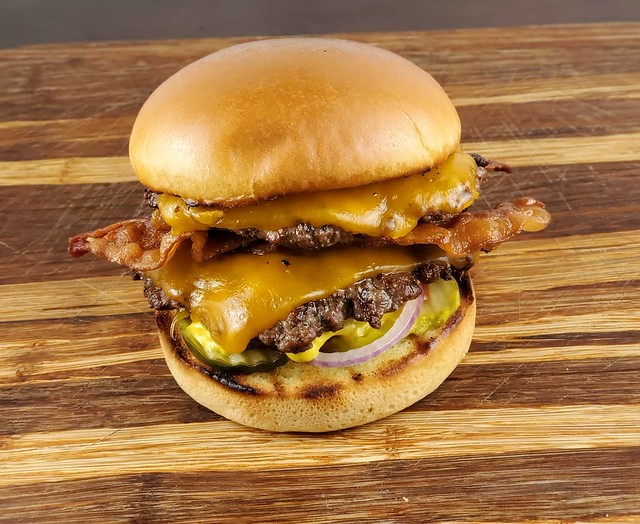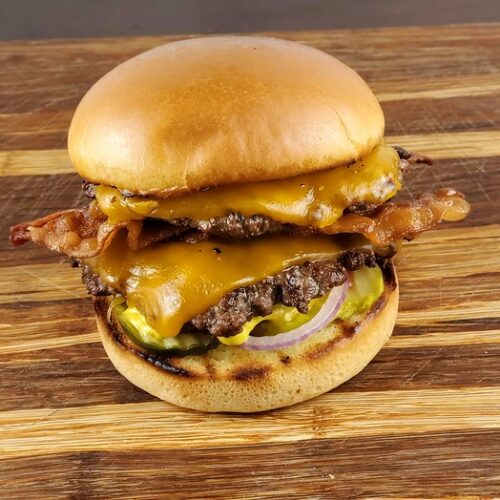 Culver's Cheddar Butterburger
A copycat recipe for the cheddar butterburger from Culver's.
Ingredients  
1

lb

ground beef

Salt and pepper

to taste

2

brioche hamburger buns

butter

4

slices

cheddar cheese

4

slices

bacon

cooked until crispy

4

slices

red onion

4-8

dill pickle slices

Ketchup

Mustard
Instructions 
Spread a generous amount of butter onto the top and bottom half of each hamburger bun. Form the ground beef into 4 patties that around about 1/3 of an inch thick. Season on both sides with salt and pepper.

Heat a griddle over medium-high heat. Add the buns butter-side down and cook until lightly browned on the bottom. Remove from the griddle.

Add the beef patties to the griddle and cook turning at least once for about 3-4 minutes per side or until fully cooked (the internal temperature has reached 160 degrees F.). During the last few minutes of cooking top each patty with a slice of cheddar cheese. Cook until the cheese has melted.

Add ketchup and mustard to the top of the bottom half of each bun, top each with 2-4 dill pickle slices, 2 slices of red onion, one patty, 2 slices of bacon, one additional patty, and the top half of the bun.