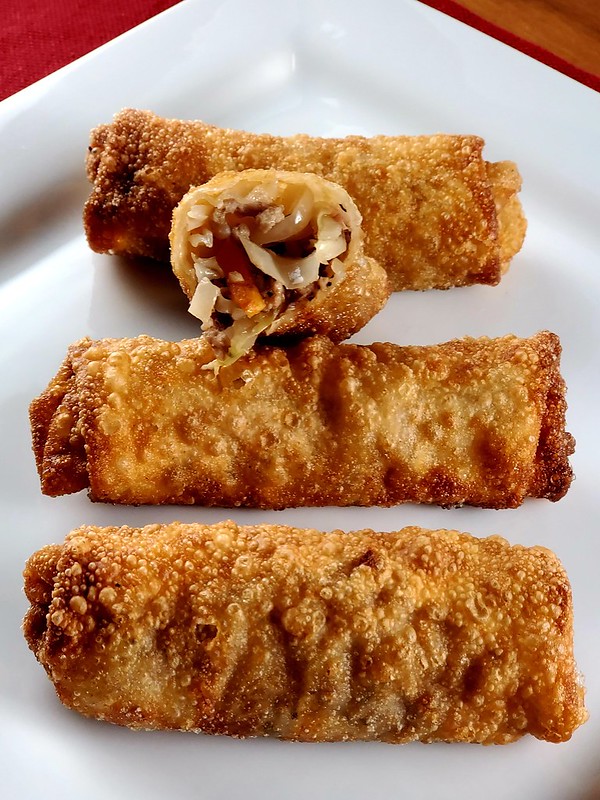 We love ground pork egg rolls in our house and have tried several recipes over the years. The ingredients are fairly simple and once you figure out your rolling technique, it goes pretty quickly. This is a great Classic Egg Roll recipe and is great for first-timers or those who are short on time. Using coleslaw mix saves a lot of time, as some more intricate recipes call for shredded cabbage and carrots. These also have awesome flavor—you can taste the vegetables and pork, with a hint of green onion, ginger, and garlic. You can serve them with sauce or eat them plain. Deep frying adds a great crunch to the outside, but be sure to seal the egg rolls thoroughly with egg so the oil does not seep into the filling. From the Monster Foodies to you—love what you eat and enjoy!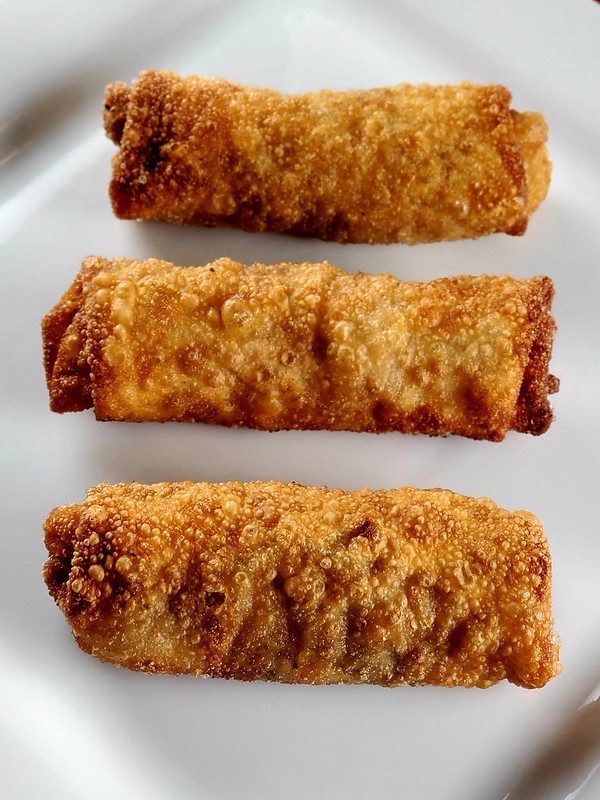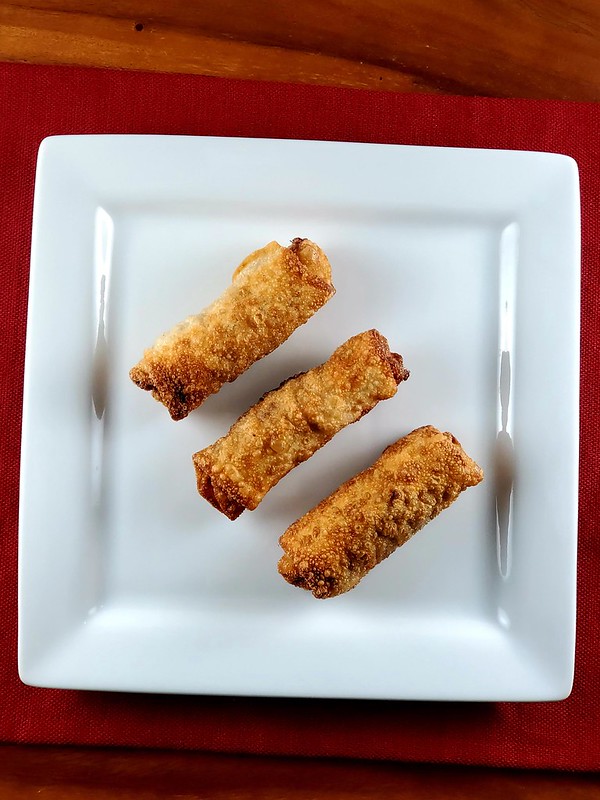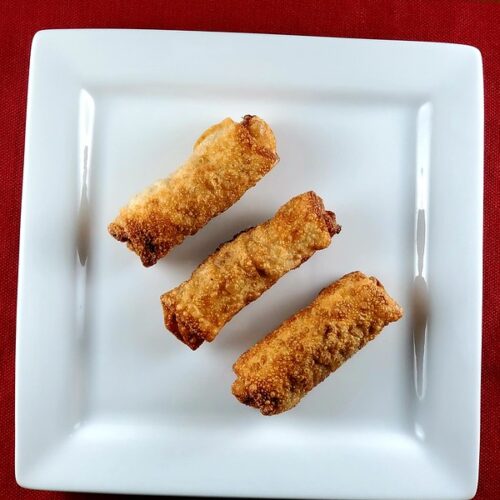 Ground Pork Egg Rolls
Chinese ground pork egg rolls recipe.
Ingredients  
10

oz

coleslaw mix

¼

cup

diced green onion

½

tsp

ground ginger

1

clove

minced garlic

½

lb

ground pork

½

tsp

salt

divided

½

tsp

black pepper

divided

2

tbsp

soy sauce

1

tbsp

water

1

package egg roll wrappers

1

egg

Oil for frying
Instructions 
Heat skillet on medium heat and add 1 tablespoon oil. Cook ground pork, breaking up any large pieces. Add ¼ tsp salt and ¼ tsp black pepper. Remove from the skillet once thoroughly cooked.

Using the same skillet, add another tablespoon of oil and heat on medium-high. Add minced garlic and ginger, cooking for about 1 minute, then add the coleslaw mix and green onions.

Add remaining salt and pepper and sauté for about 7 minutes, until the mix softens. Add the pork back in and continue to sauté for another minute. Add the water and soy sauce into the skillet, mixing well. Cook for an additional minute or two, until most of the liquid evaporates. Remove from heat and let cool.

Crack egg into a small bowl and mix. Place an egg roll wrapper on a flat surface and using the egg, trace the outline of the wrapper. Add about 2-3 tablespoons of the cooked mixture to the middle of the wrapper, making the filling longer than it is wide. Take the left and right sides of the egg roll wrapper and fold them over the end of the mixture, then start rolling the bottom side upwards until fully rolled. Seal with more egg.

Deep fry egg rolls in small batches for about 2-3 minutes or until golden brown. Remove from oil and place on a draining rack or paper towel to soak up the remaining oil before serving.