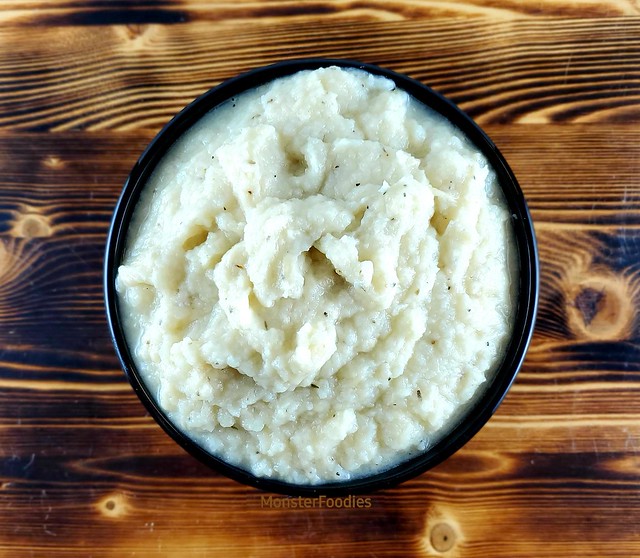 Our family jumped on the mashed cauliflower bandwagon a few months ago and it has become one of our favorite additions to dinner. It is great that it is considered healthy as it is low carb/Keto, but it is also delicious. Cauliflower has amazing flavor—I can only describe it as a "nutty" taste.  If you are worried about compromising the taste and texture of mashed potatoes, don't be worried. I actually think the texture is less gritty than mashed potatoes and it brings better flavors that we find compliments beef very well. We like to serve it with homemade gravy and either roast beef or meatballs, but you can go crazy and use it in place of mashed potatoes with any meal. The optional seasoning listed in the ingredients is my favorite way to prepared mashed cauliflower, but please feel free to tell us about the seasoning you prefer to use; we would love to hear from you! From the Monster Foodies to you—love what you eat and enjoy!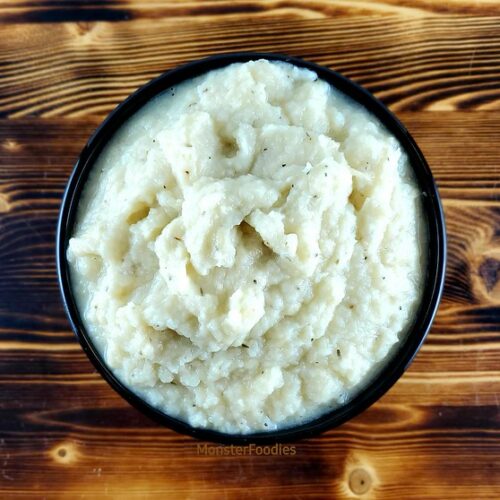 How to Make Mashed Cauliflower
Ingredients  
24

oz

frozen riced cauliflower

2

tbsp

butter

3

cups

water

Optional Seasoning:

½

tbsp

dried thyme

½

tsp

black pepper

½

tsp

garlic salt

½

tsp

onion powder

¼

cup

shredded parmesan cheese
Instructions 
Place butter in the bottom of a large pot and melt on medium heat. Add frozen cauliflower rice and sauté until it is no longer frozen.

Add water and bring to a boil. Water should just cover the cauliflower rice. Boil, covered, for 15-20 minutes, until cauliflower is soft.

Using a ladle, apply pressure to the cauliflower and remove as much water as you can. Reserve approximately ¼ cup in a bowl.

Add cooked cauliflower to a large mixing bowl (this is when you would add the optional seasoning). Using a hand mixer, beat the cauliflower and slowly add the reserved water from cooking, until desired consistency is achieved.