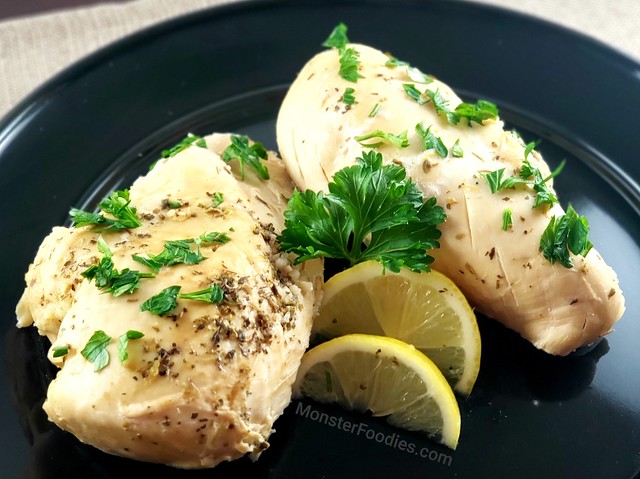 We love easy recipes that are versatile in our household. Slow Cooker Greek Lemon Chicken is a simple recipe to throw together and can be used in several ways. You can serve it whole with pasta, rice, or cauliflower rice or serve it chopped or shredded on a salad or in a wrap. The flavor is very mild and not excessively zesty, but there is certainly a hint of lemon.  The use of herbs adds to the fresh flavor of this recipe. Cooking it in the slow cooker ensures there is plenty of moisture in the chicken and does not dry out during the cooking process. From the Monster Foodies to you—love what you eat and enjoy!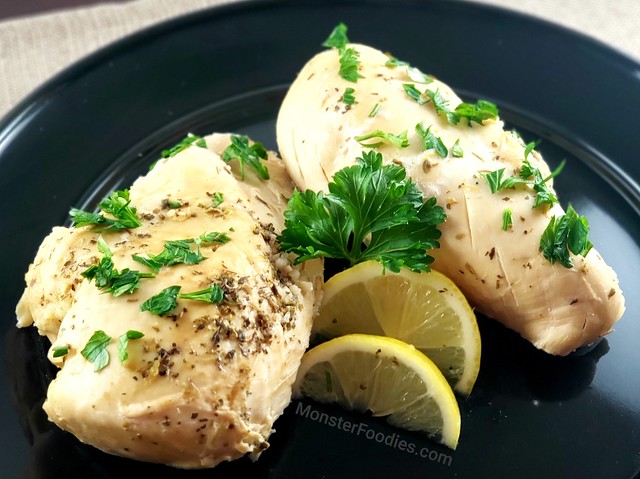 Slow Cooker Greek Chicken
Delicious Greek chicken prepared in the crockpot.
Ingredients  
2

lb

chicken breasts

4

cloves

minced garlic

¼

cup

lemon juice

1

tbsp

lemon zest

1

cup

chicken broth

3

tbsp

chopped fresh parsley

1

tsp

salt

3

tsp

dried oregano
Instructions 
Zest and juice lemon. Place chicken breasts, minced garlic, lemon juice and zest, chicken broth, salt, and oregano into slow cooker. Cook on low for approximately 6 hours, until chicken is thoroughly cooked.

Remove from slow cooker and either serve whole, chopped, or shredded. Top with chopped fresh parsley.